We are in 2016, let us rewind back to like 16 years ago, e get some cars wey dey road wey be say if we were asked if we would love to own it in future, we be like "never, lai lai" etc. But nowadays, the kind of cars people want to own in Naija dey surprise me o, I even have a fried in US, the guy calls me almost everyday, why? he wants me to help him get an old skool Jaguar or a Mercedes Benz, I got him a 1992 Jaguar XJ but he was like "this isn't old enough"..... lol
Me and my friend @carsfromnaija was driving towards VGC some Saturdays ago and spotted a big Bentley Arnage (an old version Bentley), we had to go check it out and the owner was like he intends to sell it for N30m cos itsa classic, another picture of a 1965 Benz was sent to me by @feyifab and she was like "its for sale for N28m, why are these old cars expensive?
Anyway, I have a list of not too old cars here, there are some old skool cars that have gone extinct, so do you think these ones will make it to the Classic list in like 20 years?
V-Boot
The car above is a 1994 model year E Class Benz, very strong car and has a good grip for an old skool, ive driven a couple and I wouldn't mind still owning one in future, price is like N300k now.
600 SEL (Beast)
This is a 1990 S Class Mercedes, very large car and powerful, I never drive this one before but still hoping to test drive one, the last time I checked the price, it was N750k.
Volkswagen Bug
This one is called Ijapa, my dad used to have one, I didn't know how to drive then tho, but my friend @babsmiii on Instagram, his dad used to have one too and we usually take it on test drives, very noisy motherfucker, lol.
Golf 2
Volkswagen Golf MK2 popularly called Golf 2, thanks to my friend @babsmii again, I was opportuined to drive this brand, he dey always help one woman for hin area wash am back then so he would bring it to my house and we would drive it.
Baby Benz
Oooooshay, this one is very close to my heart, cos this was the car I used in learning how to drive, and it was the first car brand I drove in my life. back then when my uncle came in from London, he used to borrow a friends 190 and I'm always like "let me help you wash it" and he'll be like "don't drive it o", but as a stubborn goat that I am, you know na, lol. I remember one particular day wey he dey sleep and I told him I wanted to help him wash the car, he just pointed to the keys and dozed off again, na so I carry am, went to call all my friends to come seem me drive, they all stood staring but guessed what, I crashed the car into another car. they laffed and laffed and I was scolded when I got back home. My uncle later went to Germany, got another one and sent to Lagos.
Opel Kaddett
Opel Kaddett, I have driven this one too, I think its extinct now. Theres a story behind this one too o, after I crashed my uncles Benz, one of my friends wey dey take me laff, hin mama sef purchased this Opel. Since ive been barred from driving I just sit b y the window to see my friends learning how to drive, so on this particular day, after my friend wash hin mama Opel finish, he looked left and right, no one was watching (but I was watching), he got into the car, start am and tried zooming off, but lo and behold, he zoomed into a stagnant Mercedes Benz, destroying both cars, I rushed out of the house laughing and crying (tears of Joy) and was like Shay Otan (meaning God don catch you)...... lol, teenage memories......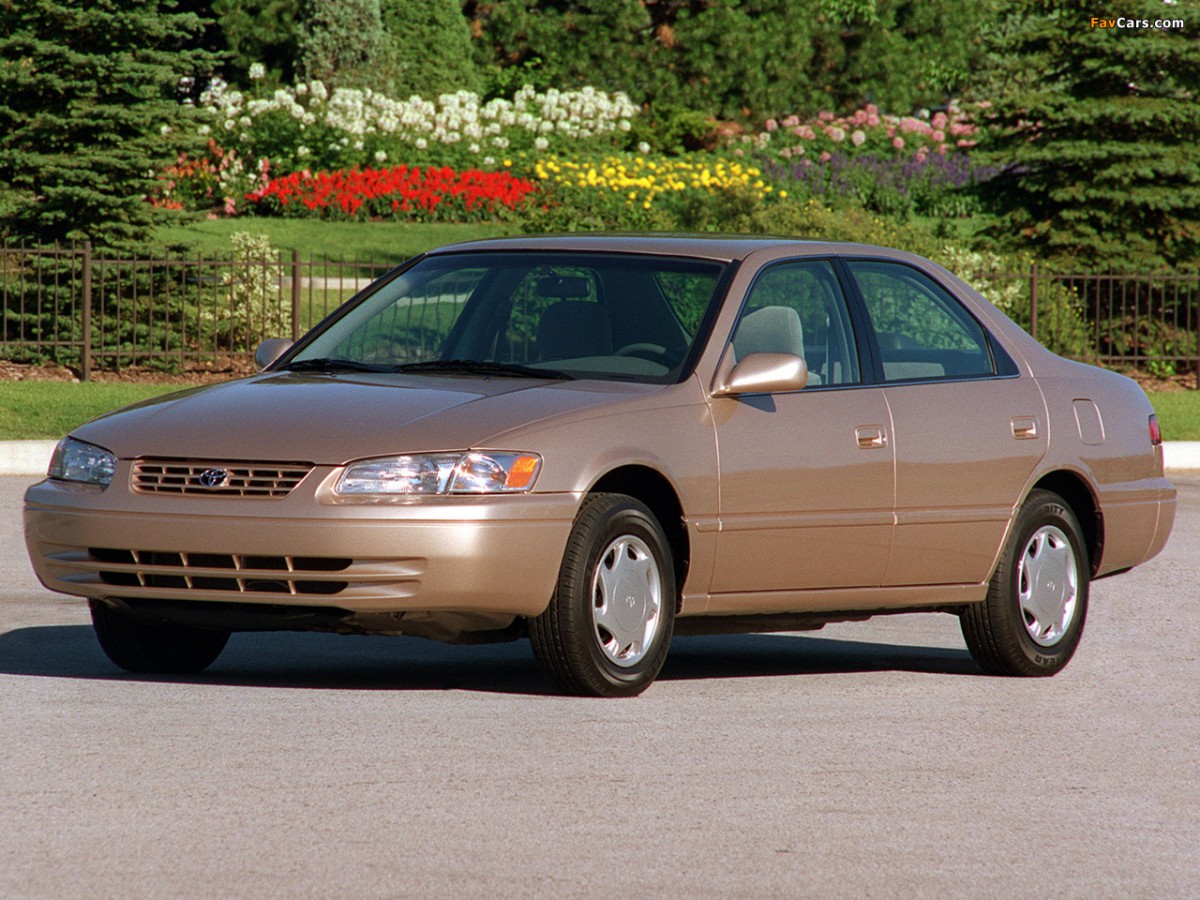 Camry Pencil Light
1997 Toyota Camry, common among Yahoo boys back then, na wah, old school vehicle too, I don drive am before cos my brother used to own one.
As the classic car movement grows the question remains, what makes a classic car? While Veteran and Vintage cars are defined by specific years it is difficult to know when cars started to be called "classic" and are they defined by specific years?
The generally accepted rule is that a Veteran car was manufactured before 1905, Edwardian up to and including December 1918 while a Vintage car was made between 1919 and 1930, although the term is often used to describe any car made before World War Two.
The first UK magazine devoted to classic cars was Classic Cars launched in 1973 followed by Practical Classics in 1980 and Classic and Sports Car in 1983 so could 1973 be a starting point?
Anyway, look at the cars listed above, do you think they will be labelled a classic in 20 years or will wipe out like the likes of the Opel Omega and the first generation Range Rover which is now a towing vehicle in most parts of Lagos? Kindly drop your comments.
I'm Ladi Bentley, Goodnight.